Check here for more:
www.flipbookmaker.com
With PDF to FlashBook Pro, you can do anything to adjust your flash book. Such as adding an URL to the flash book which is the original PDF don't have.
Perhaps you want to add an URL to a specific sentence, to link to the page you want to show to your readers, but the original PDF don't have that URL, does it means you have to make that PDF again? Of course not. You can do that directly in PDF to FlashBook Pro.
Follow the steps:
Step 1: Click "Edit Pages", a new window will show up.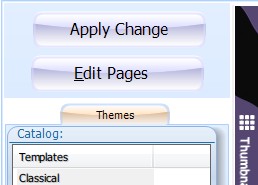 Step 2
: Click the "add link"

icon and choose the sentence which you want to add link.

Step3: Click "Action Options" at the new window to the right, another new window pops up, type the URL at the blank and click "OK". Also, you can try other options to customize the URL.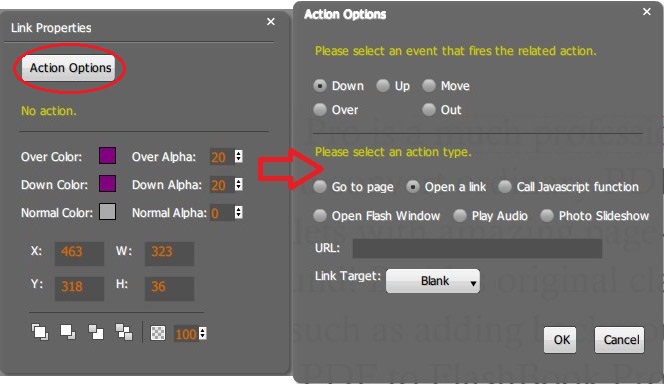 Step 4
: Finally, don't forget to click

to save the settings, or click

to save and exit.
There you go! You have successfully add an URL to your book!
*Please be aware that you have to click "Apply Changes" to apply any changes to the flash book.